Science in Tennis is proud to be the official sport science provider to Abbeydale Tennis Club.
Led by Tennis Specific Strength and Conditioning Coach and International Speaker Jonny Fraser the teams philosophy is about setting strong foundations and producing robust tennis athletes. Having worked with a range of athletes from mini tennis to travelling players and passionate recreational tennis players Science in Tennis believes that strength and conditioning, mental skills training and performance nutrition can help any tennis player. With group based sessions, individual training or consultancy work the team at Science in Tennis can help tennis players minimise injury, maximise potential and use tennis to help you in your everyday life.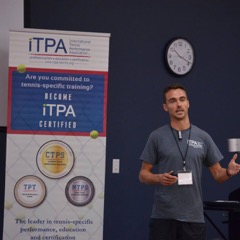 The credentials of Science in Tennis Owner
Jonny Fraser
are highly recommended coming from world renowned tennis sport scientist Dr Mark Kovacs:
"Jonathan has demonstrated he is a leader in this industry and possesses extensive tennis specific training knowledge and expertise. The Master Tennis Performance Specialist (MTPS) designation he has obtained is reserved for the highest level tennis-specific specialists, and this accomplishment shows his dedication to continuing education and his extensive expertise in increasing performance in tennis players while reducing injuries".
Mark Kovacs, Ph.D., CTPS, MTPS, CSCS*D, the iTPA Executive Director
For further information check out http://www.scienceintennis.com and working alongside Abbeydale we are excited to bring you the latest tennis specific sport science training.