Sports Injury
Abbeydale are extremely fortunate to have secured the services for our members, of Derry Suter who is one of the world's most renowned muscle injury therapists.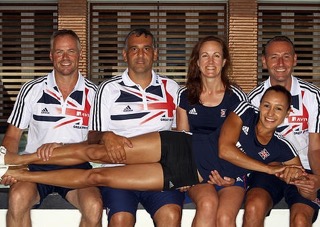 Derry started treating at Abbeydale in 2014 and has helped numerous members get over all sorts of sporting injuries and back on the tennis courts very quickly.
As well as treating Abbeydale members, Derry is the muscle injury therapist to the stars of track & field, boxing, squash and tennis - he is probably the best kept secret in top flight sports today.
Derry has worked and still works with some of the best known names in sport. Clients include athletes Jessica Ennis-Hill & Mo Farrah, Boxing World Champions Kell Brook, Jonny Nelson & Carl Froch, World No.1 squash player Nick Matthew and 2012 Men's Wimbledon Champion our own Jonathan Marray, plus far too many professional footballers to mention - all who have been treated at Abbeydale Tennis Club over the last 12 months.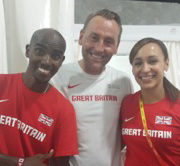 The list of Olympian's and top flight sports men and women is literally endless.
Derry provides soft tissue therapy, muscle injury treatments and rehabilitation. He also offers on-going treatments for athletes to keep them at the top of their games.
All this expertise is now available to Abbeydale members in the comfort and familiarity of your own Club every Friday at times to suit you
If you want to make an appointment to see Derry - Please contact him on 07939 273848.
If Derry is treating a client he won't be able to take your call – but please feel free to leave a voice message and he'll return your call the same day.