Individual Tennis Lessons
If you want to have a lesson that is personally structured to your tennis needs then private/individual lessons are for you
All of our experienced Tennis Professionals are available for one to one lessons where they can quickly analyse your game and make quick improvements to your technique and tactical awareness.
The sessions are informative , fun and energetic and can be booked at a time of your choice with the 'Pro' of your choice. Abbeydale's team of coaches have taught players from complete beginners to a Men's Wimbledon Champion.
Individual lessons are the way for fast results and better tennis!!
***THIS PAGE IS TO BE UPDATED - WE HAVE WELCOMED SOME MORE AMAZING COACHES TO THE TEAM - SAM SALT, MAT GREEN, LAURA HOPTON, KEVIN FOLGER ***
Meet the Coaching Team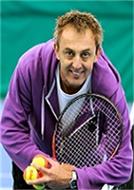 John Gledden
Abbeydale Tennis Club Ltd – Managing Director
Abbeydale Tennis Squads Ltd – Managing Director
Abbeydale Multi Sports Week Ltd – Managing Director
Abbeydale Tennis Academy - Director of Tennis
Abbeydale Tennis Club - Head Tennis Professional
Qualifications:
LTA Licensed Coach - Current Licence held
LTA ( ACA ) Qualified - UKCC Level 4 Coach
RPT – European Professional - RPT Level 4
British Tennis Coaches Association - BTCA Level 4
LTA Certificate in Tutoring Skills - ( Currently Taking )
Tel: ( 0114 ) 236 1938
Email: john.gledden@btconnect.com
Coaching Career:
Individual Coach to Wimbledon Men's Doubles Champion British Davis Cup Player Jonathan Marray 1990 – 1999. Jonny has played 13 consecutive Wimbledon Championships winning the Men's Doubles Championships in 2012!!
Individual Coach to Australian Open Junior U18 Champion & British Davis Cup Player David Sherwood 1988 - 1994
Individual Coach to Australian Open Junior U18 Champion & British Davis Cup Player David Sherwood 1988 - 1994
David was ranked World No. 3 in Boys U18 Singles and World No.1 in Boys U18 Doubles in 1998
Individual Coach to 4 players who have represented Great Britain
Individual Coach to 3 players who have won Junior National Singles Titles
Captain to Great Britain U14 Girls Team – 2004
Coached all FIVE of the current Abbeydale Coaching Team !! J
Playing Career:
Yorkshire Doubles Champion in 1983,1984, 1986 ( all with David Hirst ) & 1996 ( with David Sherwood )
Sheffield Singles, Doubles & Mixed Doubles Champion ( 12 titles - 1982 & 1996 )
Represented Yorkshire County Team on too many occasions to count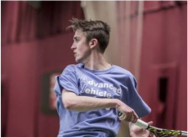 Joshua Gledden
Abbeydal Tennis Squads Manager
Tel: 0114 236 1938
Tel : 07307 606862
Email : josh.gledden@btconnect.com

Playing/Coaching Career:

Josh started playing tennis when he was 5 years old and went on to become a Junior Professional Player, travelling around the world to compete in national and international tournaments. Josh started coaching at Abbeydale Tennis Club at the age of 18 under the guidance of his father John Gledden who was on the top coaches in the U.K coaching several Davis Cup players as well as top national juniors. Over 10 years of coaching at Abbeydale, Josh has coached many talented junior and adult players, enjoys working with players of all ages and abilities as well as playing matches with the members in all of the Sheffield & District leagues.


Tennis achievements:
U18 National Masters Champion.
U18 National Summer Tour Winner.
Ranked inside the UK top 5 in several age groups.
Yorkshire Champion 16's, 18's and Men's.
Current Yorkshire Men's Doubles Champion.
Sheffield Men's singles champion on 8 occasions.
Part of the Yorkshire Men's squad from 2009 – present.
1.1 UK tennis rating.
Coaching:
Junior Performance Coach at Abbeydale.
Helped Junior Wimbledon Doubles Champion 2016 Usue Arconada the week before Wimbledon 16.
Helped World No.180 Paula Goncalves for Wimbledon 2016.
Worked with UK Top 5 U16 Player Georgia Lawson who also reached the top 250 ITF U18.
Worked at Nuffield High Performance centre, coaching several players UK top ranked juniors.
Coached several players individually who have achieved scholarships to American University.
Individual coach to U.K Top 10 U18 player Thomas Smart who also recently represented England in the four nations and made the U18 British National Semi Finals.
Individual coach to the winner of the 'Most improved player in Yorkshire 2019'.
Worked with several U.K top ranked juniors of all ages over 10 years of coaching.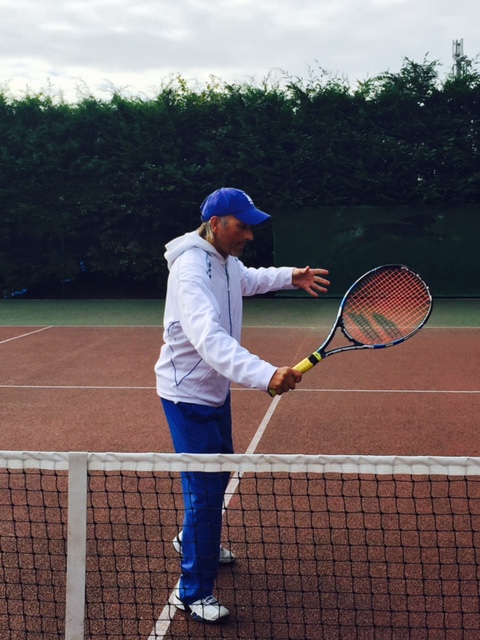 Adam Jameel
Abbeydale Tennis Professional
Head Coach of Abbeydale Tennis Club

Qualifications:

CCA Qualified and LTA Licensed Coach

Tennis background:

Adam started playing tennis at the age of 16 and was coached by John Gledden. Adam has been coaching since 1987. Adam is now Abbeydale Tennis Club's head professional, fully licensed LTA club coach and is CCA level 4 qualified.

Adam absolutely loves tennis and coaches players of every age from total beginner to international senior level.

In 1990 Adam worked at Vale do Lobo, Portugal for former British No.1 and 3 time Wimbledon semi-finalist Roger Taylor.

Adam coaches every day and is ultra enthusiastic in all the sessions he delivers and is still trying to improve in all areas of his game and his coaching skills also.


League matches

Adam is a member of Abbeydale's league winning Sheffield & District Men's 1st team 6 times. He is also a Sheffield & District finalist in over 45 Singles 2014-16 and Doubles 2012-13.
Deuce UK Pro Shop

Adam owns Deuce UK Pro Shop, inside Abbeydale Tennis Club, with wife Penny Jameel. Adam has been a racket stringer to a number of ATP World Tour players such as Milos Raounic, Jerzy Janowicz, Jamie Delgado, Aisam Ul-Haq Qureshi.

He has been sponsored by BABOLAT since 1998.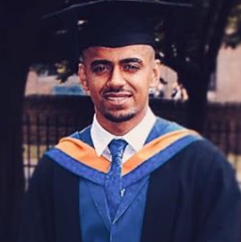 Mushraf Raouf
Mushraf started at Abbeydale Tennis Club as a teenager and was coached by Squad Manager Joshua Gledden for several years, then started working as an assistant at Abbeydale under the mentorship of Josh and has since become one of Abbeydale's most popular staff members.
Mush represents Abbeydale in League matches
Enters Sheffield and District Singles and Doubles
He won the Sheffield and District Doubles Title in 2018
Sheffield and District Div1 Winner x2
NPL Winning Record
NCL Winning Record
We are excited to have Mushraf officially join the team.
***THIS PAGE IS TO BE UPDATED - WE HAVE WELCOMED SOME MORE AMAZING COACHES TO THE TEAM - SAM SALT, MAT GREEN, LAURA HOPTON, KEVIN FOLGER ***